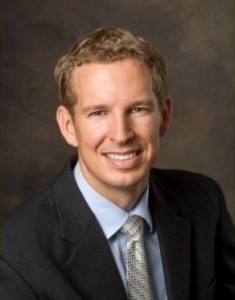 Dr. Matthew DeFilippis
is a long time resident of Charlotte County with his family living in the County for over 30 years. After graduating from Port Charlotte High School, Dr. DeFilippis served Honorably in the United States Marine Corps. He then left to pursue a Bachelors of Arts and then a Doctorate of Chiropractic from Palmer College of Chiropractic.
His Mission: To improve Charlotte County's health through Chiropractic care and health education. Dr. DeFilippis focuses on difficult health problems concerning the neuro-muscular skeletal system. Dr. DeFilippis brings to his home town the world famous Gonstead Method of Chiropractic of which he has extensive training. He also utilizes rehabilitation modalities with emphasis on soft tissue, stretching and strengthening techniques. When necessary, he works closely with other physicians to create well rounded patient centered care. He realizes a team approach and communication between physicians will best serve the patient.
Dr. DeFilippis is also active locally as a mentor and Board Member for Young Life, Harbor Heights/Peace River Rotary (Current President) and his local Englewood United Methodist Church. He and his family maintain an active lifestyle in part to ensure good health.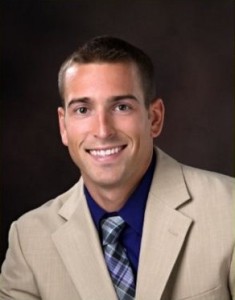 Dr. Corey Girdwood
 was born and raised in a small town just outside of Detroit, Michigan.  His interests in chiropractic started early in life, when a shoulder injury nearly ended his swimming career.  His local chiropractor was the only health care provider who was able to get him out of pain and back to competition status. From that point on it was clear to Dr. Girdwood that he too would like to be able to help people who have lost hope with their particular injuries or dysfunctions, as he once did.  After graduating high school he attended the University of Detroit Mercy where he earned his Bachelor's degree in Biochemistry.  He then attended the well-respected Palmer College of Chiropractic, Florida Campus where he served as president of his class and eventually graduated cum laude to obtain his Doctorate in Chiropractic.
Dr. Girdwood's chiropractic interests lie in working with all patients, but mostly with athletes of all ages and skill levels. Throughout his ongoing education Dr. Girdwood has become experienced in treating both acute and chronic disc issues by using non-invasive adjustments and exercises.  Although his main expertise lies in treating spinal conditions, Dr. Girdwood is well trained and experienced in treating a multitude of extremity conditions and sports injuries.  He is an extremely well rounded clinician who treats the body as a whole.  Overall health, fitness, and nutrition are important parts of Dr. Girdwood's life and reflected in the way that he practices.  He strives to be a positive example to patients and to the community. Dr. Girdwood has a great understanding of many different techniques and theories; however, he does not restrict himself to any one in particular.  He is personable, enjoys working with a multitude of personalities, and has a great bedside manner.
If you have pain that is interfering with your daily activities and keeping you from getting the joy out of life that you deserve, treat yourself to a visit at Coastal Chiropractic.  Dr. Girdwood is accepting new patients and is ready to give you the opportunity to get back to the healthiest individual you are capable of being.   If he can't help you, he'll find someone that can.  You deserve to be healthy and pain-free!